HAYLO IS SO PROUD TO PARTNER WITH SUSTAINABLE SALONS TO ENSURE 96% OF OUR SALON WASTE IS RECYCLED.
HAIR
The hair that is swept up is made into hair booms to clean up oil spills in our oceans. You can also donate your hair to those in need when you do a big cut.
PLASTIC
The plastic waste gets recycled into trendy glasses.
METALS
The metals are recycled to make underground cables and signs.
CHEMICALS
The chemical waste is turned into gray water to make our roads to save our precious fresh drinking water.
PAPER
The paper is recycled until it is flushed.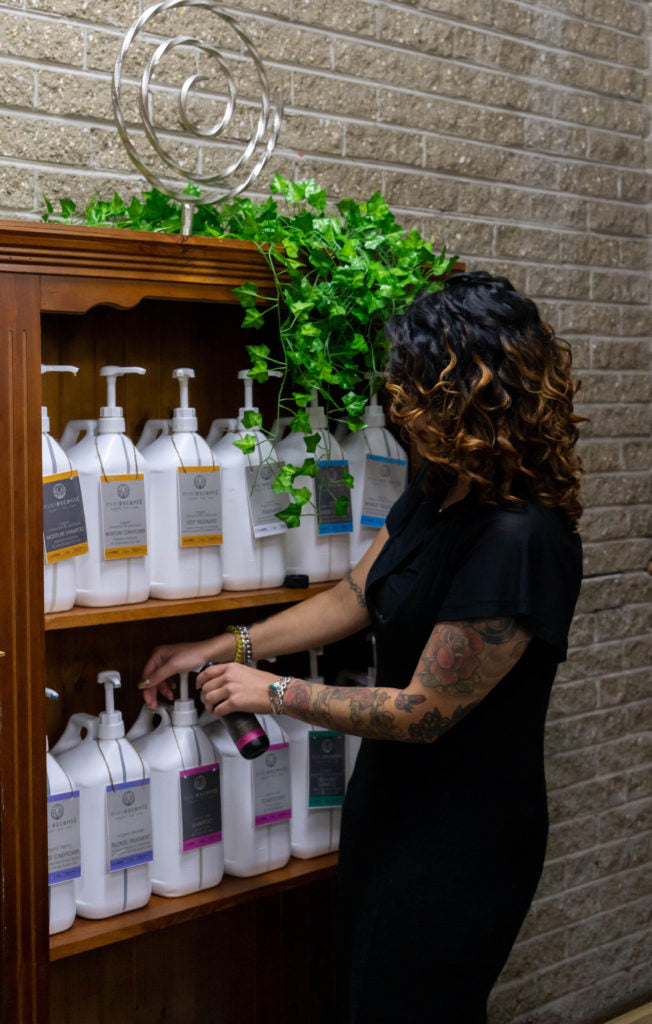 REFILL STATION
We have a very convenient refill station in our salon so when you are finished with your empty product bottles, bring them in and our friendly staff will refill your products to minimize wastage and you will SAVE $5.00 off each bottle you refill!
Refills available for Clever Curl & EverEscents products!